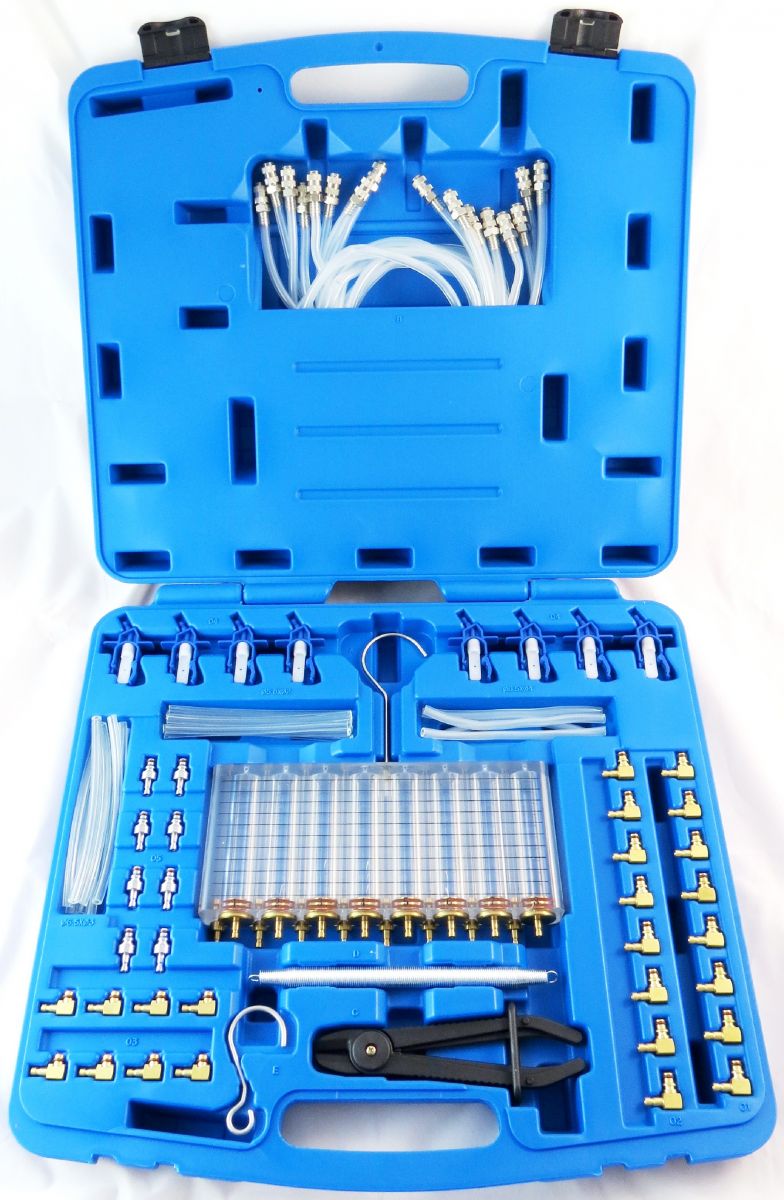 Suitable for injecter return side of a CRD system.

This kit can help to diagnose poor acceleration, general lack of engine power,
rough engine running, and no engine starting.

Contents:
‧Graduated acrylic measuring block with hook for up to 8 cylinders × 1.
‧Hoses with Quick Replace Coupling and Short pipes sets
‧Spring Steel × 1 and Flexible Line Clamp × 1.
‧Injector adapters sets for Bosch/ Simens/ Denso/ Delphi.