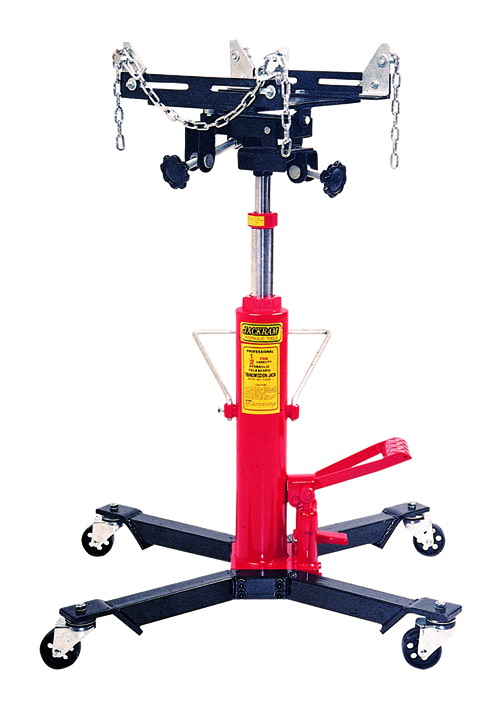 Capacity: 1/2 Ton
1. Fully adjustable universal saddle w/adjustable comer brackets and

safety chain.
2. Flash chromed rods inhibit rust from entering hydraulic system.
3. Rugged welding construction prevents jack from leakage.
4. Foot operated hydraulic stages allow for precise load control
As well as rapid lifting abilities.
5.Wide base with four 3"dia. swivel casters provide stability and easy
Maneuvering.
6.Safety bypass system prevents the Jack from being over extended and
Beyond its rated capacity.
7.The pedal can be folded up to prevent the operator from being injured
during movement.
8. Foot operated release pedal equipped with"Auto Spring Lock" design to
lower the load with ease.
9. Telescopic ram provides the lowest height to transport the work piece by
operator. Net Weight: 68.5kgs, Gross Weight: 71.5kgs, Cuft: 3.4'